The Shotters Team
The Shotter's Story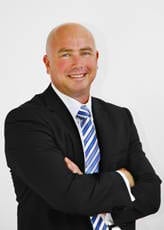 Sean Shotter
Sean was admitted as a solicitor to the NSW Supreme Court and High Court of Australia in July 1995, having started as a Law Clerk in 1989. After working for a varied range of practices in the local and Sydney areas, Sean started Shotters Lawyers in 1999 and has continued to run his practice in a client friendly, somewhat unique manner since then.
In that time Sean has developed a client base throughout the New South Wales that also extends inter-state, and even overseas. Working for clients in property, commercial, development, business, finance, estate planning and deceased estate matters has certainly provided Sean with a vast array of experience and an exceptionally varied client base.
Sean is not your standard style of lawyer and operates his practice in a non-traditional relaxed manner. Suit and ties are unusual and only worn if absolutely necessary. Advice is given in plain English and in a direct manner and he is pretty much happy to talk to anyone about pretty much anything. If clients have problems that do not fall within Sean's range of expertise, he has a network of colleagues that he trusts to assist his clients.
Being a lawyer is definitely just WHAT Sean does and it is not WHO he is.
Passionate about his family, surfing and nature, Sean spends much of his free time with his kids surfing, skateboarding or cruising around on his bike.
Sean involved with Stockton Junior Football Club and has coached his daughter's soccer team since Under 6's.
He is part of the Operations Team for Northside Boardriders in Stockton, the local surfboard riders club and oversees the running of the monthly competitions. This has led to Shotters lawyers being a sponsor of Surfing Newcastle and also the annual Mattara Surf Competition, which is one of the longest running competitions in the country.
Sean's direct email is sean@shotters.com.au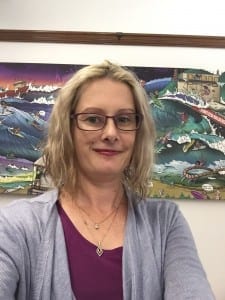 Helen Galvin (JP)
Helen Galvin first joined Shotters Lawyers in May 2002 as a Conveyancing assistant to Sean Shotter.
After a break to raise her children Helen re-joined Shotters in 2009.
In 2015, Helen completed her Conveyancing Law & Practice course through Macquarie University. She has now applied to become a Certified Practising Conveyancer.
Helen's role involves both client and administration duties including:
managing property transactions;
staff mentoring;
office account administration; and
computing system maintenance
Helen is a respected and valued team member who is willing to go the extra mile to make our client's lives easier.
Away from the office, Helen likes to spend time with her husband and two children.
Helen can be contacted direct at helen@shotters.com.au or on 0402 453 394.