LAURA MARTINESI
(PARALEGAL, JP)
Posted by: System Administrator, August-3-2017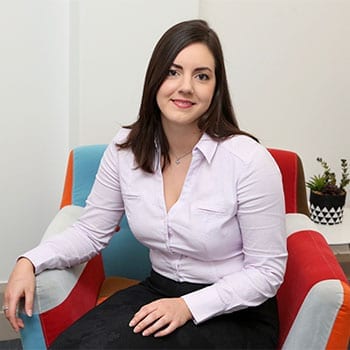 Laura joined Shotters Lawyers in September 2016 as a Paralegal and personal assistant to Sean Shotter.
Laura has a background in Estate Planning, Probate and Contested Estates and now assists Sean with a broad range of legal matters including Property, Commercial and Lease matters.  She enjoys helping people – whether it be guiding them through the difficult task of carrying out the duties of an executor or assisting them set up estate planning documents which accurately reflect their wishes.
Away from the office, Laura likes to spend time with her partner, grandparents, friends and her cat Sunni.  She loves to read and also spends a significant amount of time and effort maintaining her shoe collection.
Laura's direct email is laura@shotters.com.au
Comments
Suggestions & feedback

Leave your comment
Submit your comments now